On June 2nd, a batch of U-shaped steel supports were formally loaded and shipped from China Coal Group E-commerce Industrial Park and will be sent to a mine in Xining city, Qinghai Province. Over the years, with the high-quality products and caring after-sale services, China Coal Group successfully sold more than 10,000 kinds of products to 34 provinces and municipalities across the country, setting a good reputation in the industry.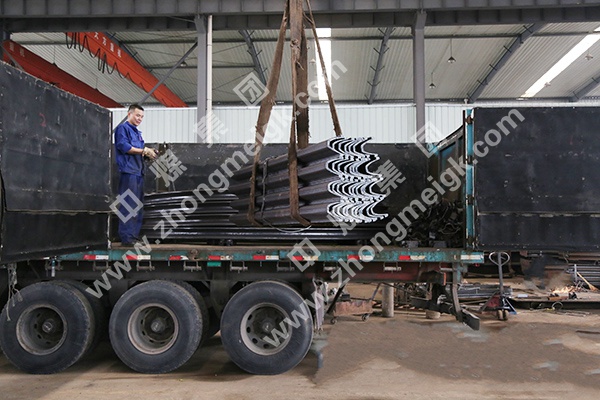 The U-shaped steel support is one of the most popular mining and mining products of our group. It is independently developed and produced by China Coal Group Machinery Corporation. The product has been innovatively improved on the basis of the original U-shaped steel support, and can be better applied to the secondary support of mine roadway, mine roadway, and support of tunneling tunnels. It has many advantages such as high pressure, long support time, easy installation and not easily deformed. It can also reduce the use of pit wood, high recycling rate, and obvious environmental benefits. At present, U-shaped steel support has obtained the national utility model product patent certificate, and the market sales have steadily increased!
As a designated production unit for coal mine equipment and accessories, in recent years, China Coal Group actively responded to the country's acceleration of the conversion of old and new kinetic energy, enhance the level of integration of the manufacturing industry and the Internet, and promote industrial transformation and upgrading rapidly. China Coal Group sets a new benchmark for the development of the national mining and mining machinery industry.In 2018, we must actively respond to national policies, strengthen the supporting and leading role of science and technology innovation in accelerating the transformation of new and old enterprises'kinetic energy. We must seize the opportunity, make persistent efforts, provide the best quality products and the most intimate services to make our band bigger and stronger in the world!