TDY203 Railway Dowty Retarder
TDY203 Dowty Retarder, no need of external energy and external control, reasonable selection of line slope and cloth top number can realize the automatic speed control of running vehicles, ensure safe
Product Recommendation
Product Introduction
Product Parameter
Product Picture
Product Comment
Introduction of TDY203 Railway Dowty Retarder
TDY203 Dowty Retarder, no need of external energy and external control, reasonable selection of line slope and cloth top number can realize the automatic speed control of running vehicles, ensure safe link. Based on the adoption of a large number of mature technologies, the TDY203 type retarder has been designed and tested in practice.
1) ultra short fuselage, compact structure. Don't chop ballast greatly reduces the installation, and maintenance work.
2) small size, light weight, total weight of only 8.5 kg, more than the average weight of more than 30%.
3) brake power, can meet the requirements of heavy vehicles.
4)side mounting hole can be used with the existing retarder mounting hole.
5) when the lower connecting retarder is installed, the utility model has the advantages of no drilling, no blockade of the circuit, no need to adjust the slope, not only the cost saving, but also the interference of the construction to the transportation.
6) no mushroom head, will not pull the top.
7) the life of the shell is improved, and the bearing condition of the retarder is improved.
Parameter of TDY203 Railway Dowty Retarder
| | | | | | | |
| --- | --- | --- | --- | --- | --- | --- |
| Braking power(J) | 750 | 800 | 830 | 874 | 900 | 930 |
| Resistance work(J) | No more than35 | No more than 35 | No more than 40 | No more than 40 | No more than 45 | No more than 45 |
| Lift height(mm) | No more than 8 | No more than 8 | No more than 8 | No more than 8 | No more than 8 | No more than 8 |
Pictures of TDY203 Railway Dowty Retarder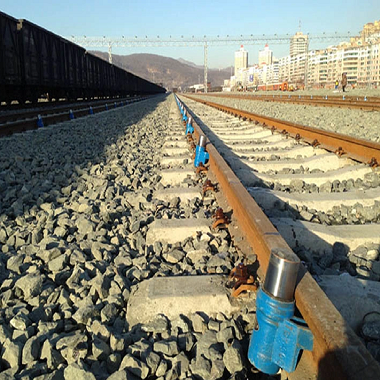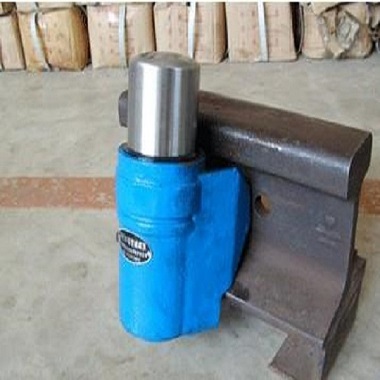 Your Name

E-Mail Address

Enquiry